Natural-History-Conservation.com
Assessing the geology collections for St Albans Museum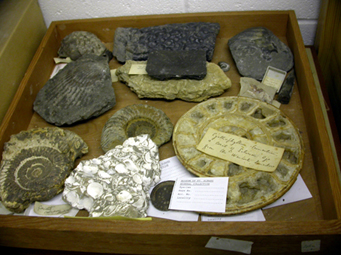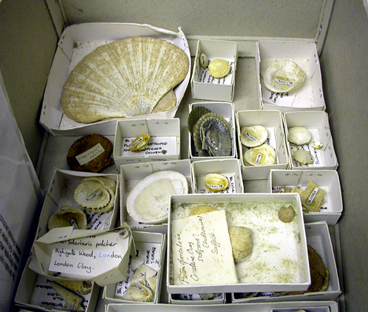 Nigel was asked to assess the geology collection at St Albans Museum to produce a Collection Level Description (as no-one was sure what the collection contained) and to advise on conservation and curatorial issues. A one day visit produced a 12-page report that described the collection in detail and provided a list of tasks that would make the collection more useable. As a result Nigel spent a further two days re-organising the collection (approximately 2,300 fossils and 1,790 rocks, minerals and crystals) rationalising where specimens were kept and freeing-up a great deal of space in the process. Also, cupboards and boxes were labelled, some specimens were bagged-up with their labels, and some specimens were re-identified and/or had their labels re-united with them.

As a result, the staff now know what the collection contains, where the material is, and what sort of displays and activities the specimens could be used for in the future.
For more details about what we can do for you, or for a quote, please contact:
enquiries@natural-history-conservation.com
We are members of the United Kingdom Institute for Conservation of Historic and Artistic Works, and committee members of the Natural Sciences Conservation Group.