Natural-History-Conservation.com
A huge pliosaur skull and lower jaw requiring some preparation work and mounting
This very large and extremely heavy pliosaur skull and lower jaw (about 6ft long) was collected in many pieces. It required some cleaning and preparation and also needed to be mounted upright so that all the pieces could be put back together and the specimen as whole could be studied and appreciated. The only way the mounting could be undertaken for such a huge specimen was to create a wood and resin base for it, contoured exactly to its shape. The specimen sits on cushioning archival Plastazote foam, on a resin base that is concave and holds the bottom of the lower jaw securely. This in turn is attached securely to the wooden plinth.
This is the specimen in pieces on its side before work commenced
This is the front half of the specimen securely mounted (left and middle) and with some of the rear of the skull that is yet to be added (right)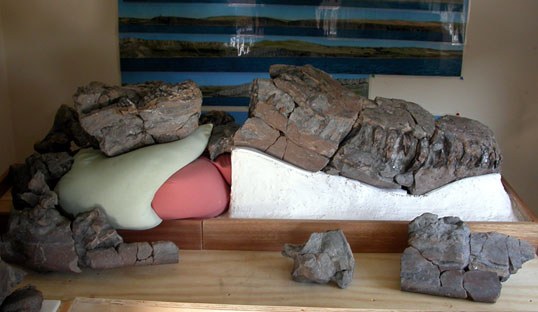 These photos show one of the blocks before it was cleaned and prepared (left), also during preparation (middle) and after (right)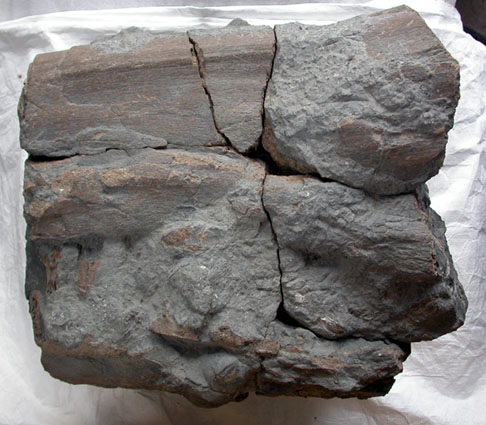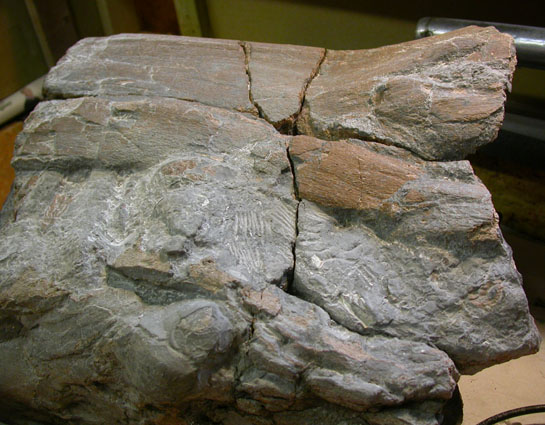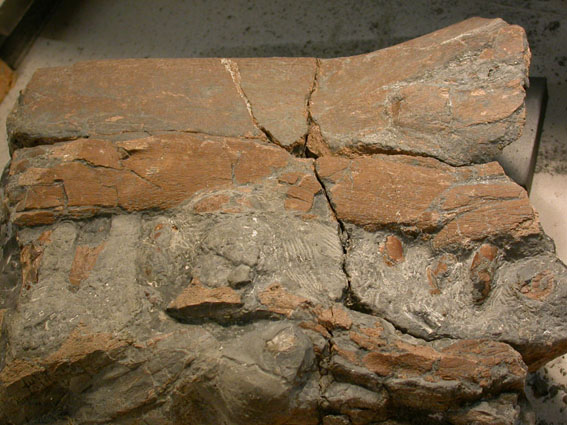 The rest of the specimen will be mounted soon.
For more details about what we can do for you, or for a quote, please contact:
enquiries@natural-history-conservation.com
We are members of the United Kingdom Institute for Conservation of Historic and Artistic Works, and committee members of the Natural Sciences Conservation Group.