Natural-History-Conservation.com
Two natural history conservation courses delivered by Simon Moore at the Musée Nationale d'Histoire Naturelle (in Paris, France) in October 2010:

'The conservation of herbarium (dried plant) specimens', and 'The conservation of pinned entomological specimens'.


These courses were delivered over three days and were aimed at collection managers, conservators and curators. Some participants were local from the MNHN but many were from further afield in France and one from the UK. Simon delivered the entire course in French, but there was time for explanations in English too.

The herbarium course dealt with using various materials to clean away mildew stains on both herbarium paper and the specimens, comparing them and finding which technique suited which task. Also, adhesives were experimented with, and where and how to use Japanese tissues to reinforce weak areas or tears and embrittled paper.

The entomological course involved even more delicate and brittle specimens and everyone leaned how to repair lepidopteran wings using a variety of techniques and adhesives. Once participants had acquired the necessary skills they tackled the grand finale - learning how to repair antennae!

Thanks are due to Marlène Margez from the Bibliothèque Nationale who ably assisted Simon throughout the courses and, being a paper conservator, added much of her own very useful technology to the herbarium course.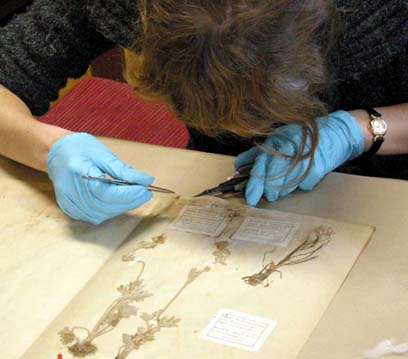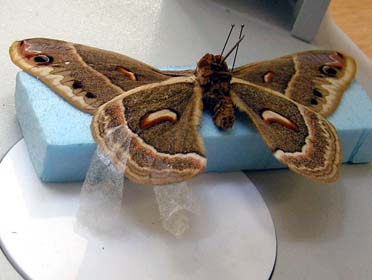 The last couple of images show repairs being undertaken on the wings of a moth with Japanese tissue.



For more details about what we can do for you, or for a quote, please contact:
enquiries@natural-history-conservation.com
We are members of the United Kingdom Institute for Conservation of Historic and Artistic Works