Natural-History-Conservation.com
Making a new metal mount to securely hold a narwhal tusk, for the Grant Museum of Zoology (University College London).
This narwhal tusk used to be displayed in the Zoology Museum of University College London in a simple wooden mount that was not very secure (see below), making the specimen vulnerable to theft. It was decided that a new metal mount was required to provide extra security.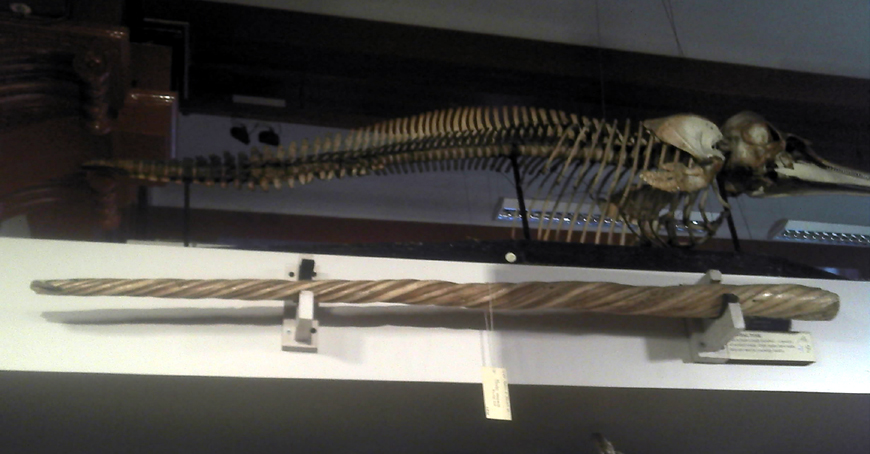 The tusk was collected and safely transported to the conservation studio where it was measured. The pieces for new metal brackets were then fabricated on a forge and anvil and were welded together. These new brackets had to be made to hold the narwhal tusk securely on a vertical wall in a way that would make it difficult and time consuming to remove the tusk. Brackets were made for the middle section and the distal section from hoops of flat steel (lined with inert Plastazote foam) that the tusk would be slid in to, and a 'cup' of steel was made to fit and hold the proximal end (this was also lined with Plastazote foam). Each of these brackets were welded to a steel rod of an appropriate length which in turn was welded to a base plate with screw holes. Several security screws would have to be undone to remove the tusk from its brackets.

The narwhal tusk in its new brackets: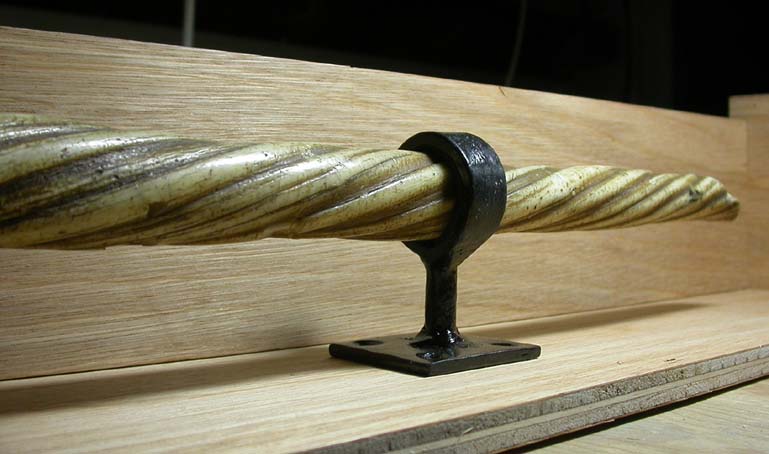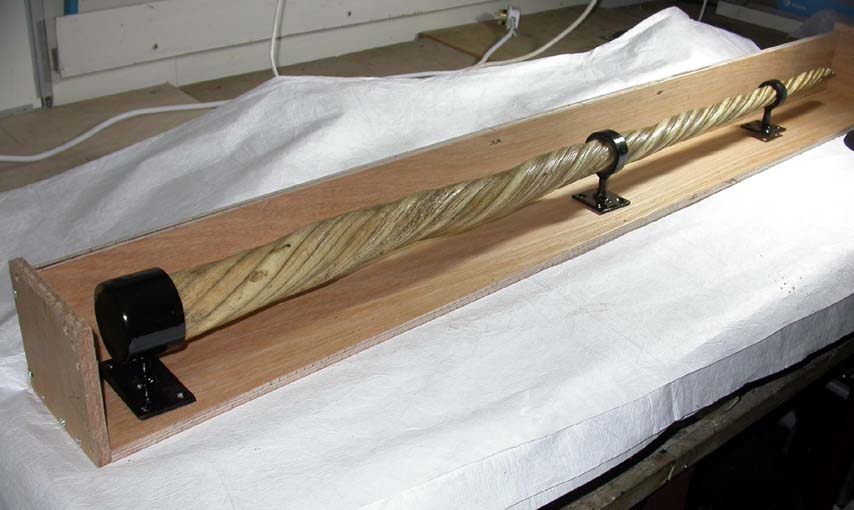 The narwhal tusk in place back on display at the Grant Museum of Zoology (University College London).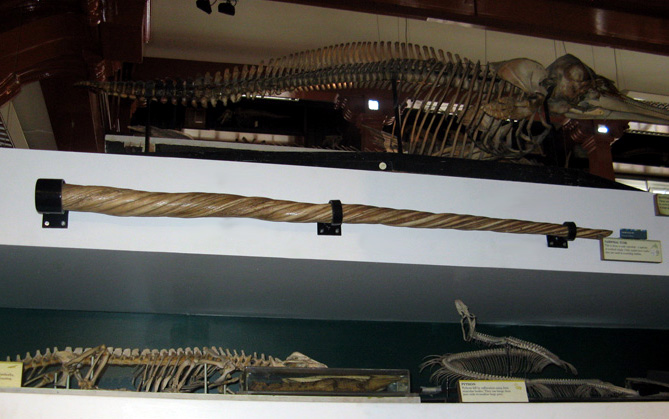 For more details about what we can do for you, or for a quote, please contact:
enquiries@natural-history-conservation.com
We are members of the United Kingdom Institute for Conservation of Historic and Artistic Works