Natural-History-Conservation.com
Miscellaneous Projects: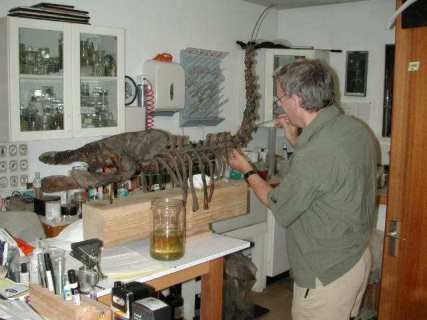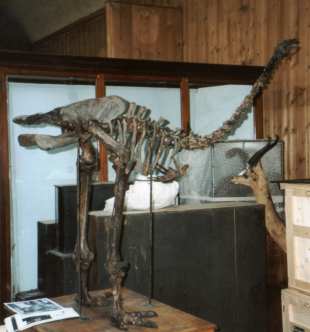 Conserving a gharial skull for Hampshire County Council's educational unit SEARCH at Gosport and cleaning, conserving, and rebuilding a moa skeleton for Haslemere Educational Museum.

1
2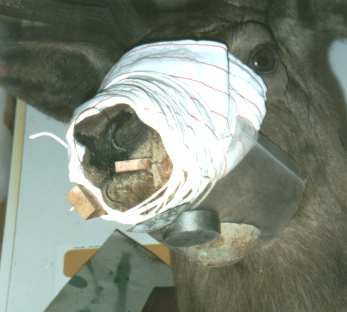 3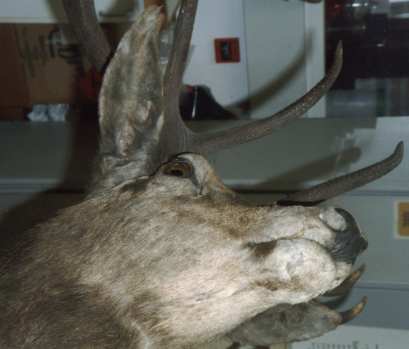 Conservation of a red deer head (for Hoddesdon Museum) which had suffered from prolonged display at low relative humidity, leading to tearing of skin (1). The skin under the jaw needed reconstituting (2) and re-sewing (3)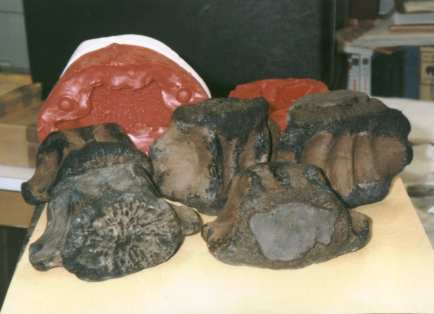 Making casts of Basilosaur vertebrae - which are the originals? And rebuilding an amoeba model using celloidin (pyroxylin), for the Horniman Museum.

Preserving a colourful corkwring Wrasse by the 3 stage Kaiserling technique: stage 1 fixative, Stage 2 enhancer, and Stage 3 preservative.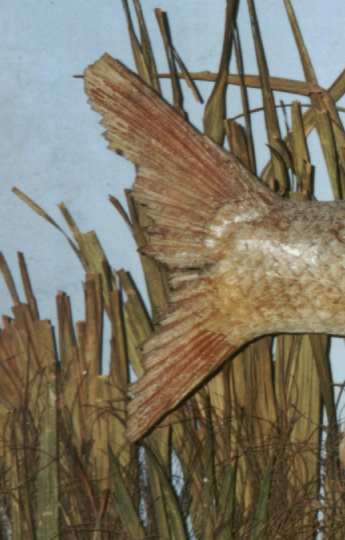 The tail of this barbel fish was badly damaged and needed repairing with japanese tissue (for the National Trust), and then colouring. Details show before and after conservation.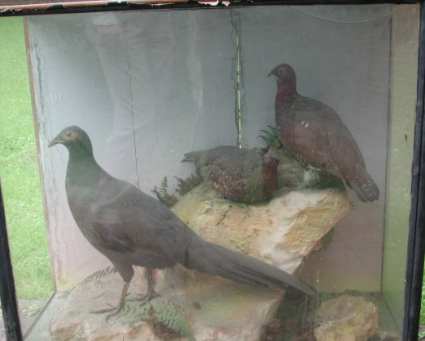 This case of pheasants from Russell-Cotes Museum & Art Gallery, Bournemouth, needed repair: the case back split through prolonged exposure to low relative humidity - which of course in turn allowed in dust and insect pests (pictures show before and after).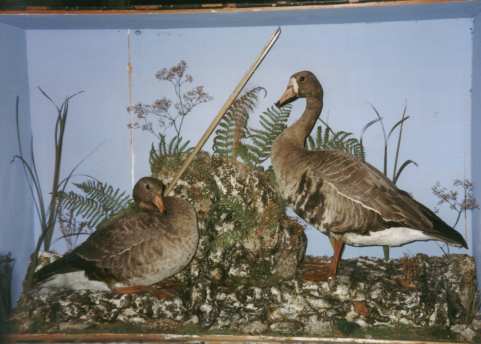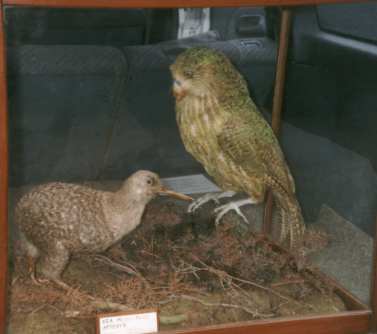 A case containing geese needing repairs after splitting due to low relative humidity (for Calke Abbey), a kingfisher with the left wing rebuilt using japanese tissue following a severe attack of carpet beetle (for Hampshire County Council Museums Service) and a kakapo which also needed extensive wing-rebuilding and re-feathering because of infestation. Conserved for Latymer Upper School (West London).
For more details about what we can do for you, or for a quote, please contact:
enquiries@natural-history-conservation.com
We are members of the United Kingdom Institute for Conservation of Historic and Artistic Works