Natural-History-Conservation.com
<![if !vml]>
<![endif]>    Checking over 2,000 ice age mammal bones from the Neanderthal site at Lynford, Norfolk, for Norwich Castle Museum and creating a database of the finds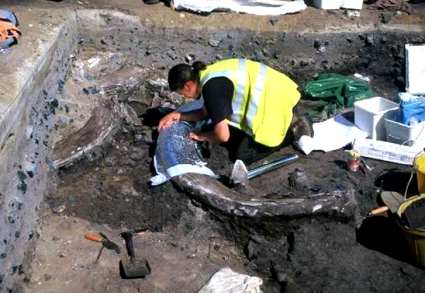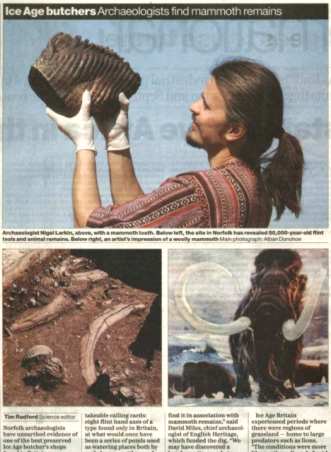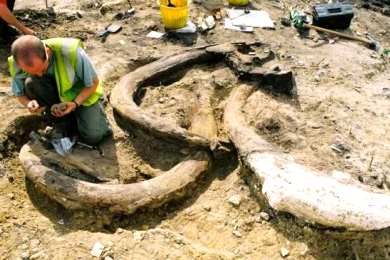 This internationally significant archive of mammal bones from the most important Neanderthal site in the UK includes specimens deliberately broken by Neanderthals as they exploited the carcasses for food about 65,000 to 70,000 years ago. The mammals include woolly mammoth, woolly rhino, reindeer, horse, wolf, fox and hyaena. Over 2,000 of these bones were stored in several dozen boxes, crates and pallets.

Nigel was asked to work his way through the archive to record exactly which bone was where (box number and shelf location), along with various details including the bone's state of preservation, species name, storage media and conservation history etc, plus where it was figured or noted in research papers. The final spreadsheet consisted of 41 columns for 2,140 specimens – requiring 87,740 cells on the spreadsheet, most of them filled with information. Every piece of information needed to be consistent so that the information on the spreadsheet could be converted into 2,140 individual MODES records and added to the museum's searchable digital database. This information is now online and available to researchers all around the world.
The excavation was funded by the Aggregates Levy Sustainability Fund (administered by English Heritage), was organised and undertaken by the Norfolk Archaeology Unit and the extremely co-operative quarry operators were May Gurney.
If you would like to know more about this excavation, please visit the Norfolk Museums and Archaeology Service website.
For more details about what we can do for you, or for a quote, please contact:
enquiries@natural-history-conservation.com
We are members of the United Kingdom Institute for Conservation of Historic and Artistic Works, and committee members of the Natural Sciences Conservation Group.