Natural-History-Conservation.com
BBC Dinosaur Island Project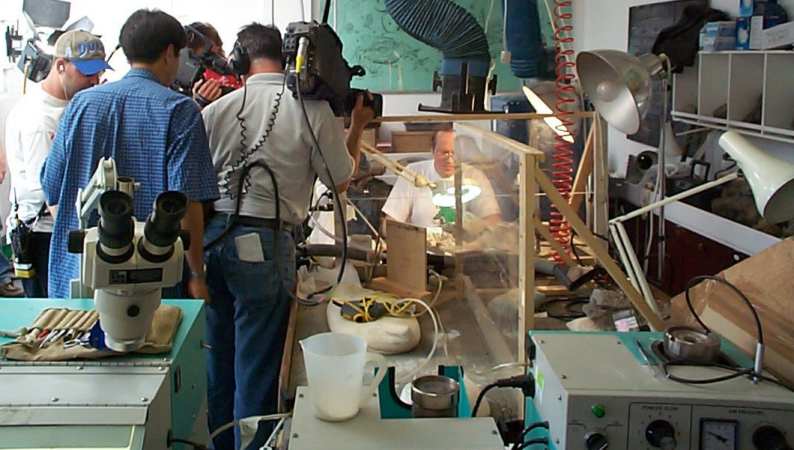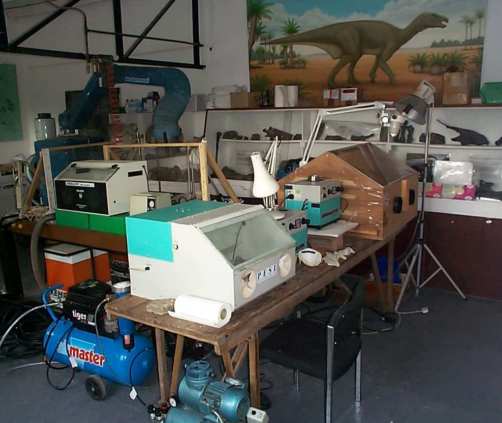 In March 2001 we were asked by the BBC to organise equipment, materials, tools, safety, personnel and a conservation strategy to safely prepare and conserve fossil specimens as they were brought in from the five excavations on the coast of the Isle of Wight, during a weeks worth of live broadcasts.

We bought, hired and borrowed a large amount of relevant equipment (many thanks are due to PESL at:www.pesl.net for all their help with supplying airbrasives and advice!). We also provided tools and consumables including compressors, airlines, airchisels, airabrasives, gloveboxes, extractors, extension leads, tables, lights, first aid equipment, dental picks, scalpels and glues etc.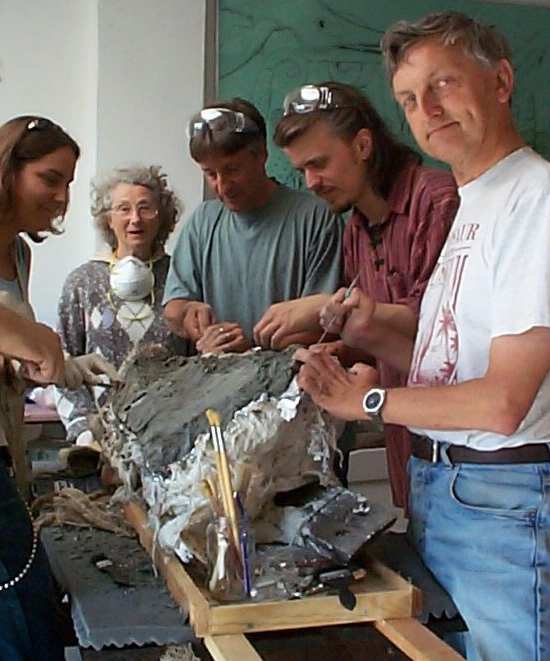 We purchased all the health and safety equipment, secured the relevant COSSH forms and drew up risk assessments for the work. We got together a good team of qualified volunteers and organised their accommodation and transport, and together with existing volunteers at the Dinosaur Farm this made a team of twelve people whom we supervised and delegated work to throughout the extremely busy week. Also, we advised the BBC on what paraphernalia they would need at the excavation sites, and insisted they would need a comprehensive and consistent recording strategy for the finds and their contexts at all sites to make sure as much information possible was collected and retained with the finds at the time of excavation, and that the finds themselves were easily identified and would not lose their context. We assembled colour co-ordinated field kits which included the finds boxes, kit bags, digging paraphernalia, and the recording materials - colour-coded raffle tickets, small sealable polybags, notebooks, pencil cases, clipboards and context sheets etc.
For more details about what we can do for you, or for a quote, please contact:
enquiries@natural-history-conservation.com
We are members of the United Kingdom Institute for Conservation of Historic and Artistic Works