Natural-History-Conservation.com
One-day training course in the remedial conservation, care and maintenance of fluid-preserved zoological collections at the Horniman Museum, London.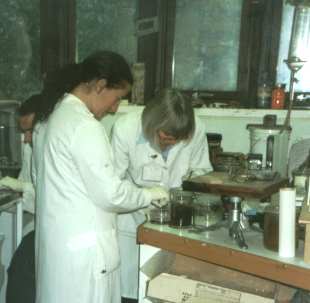 Training course delivered by Simon Moore.
Course content:

Talk on the biomechanics of fixation and preservation

Review of re-hydrating agents

Discussion on the latest types of jars and fluids available

Discussion on caring for collections and moving collections

Practical demonstrations on all aspects of fluid preservation and re-hydration techniques.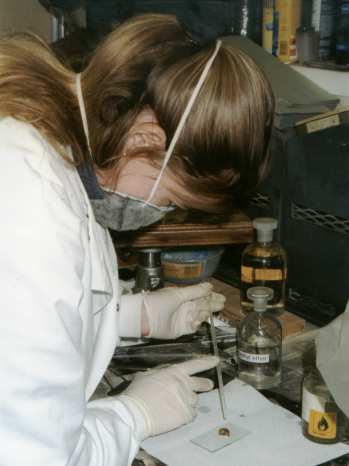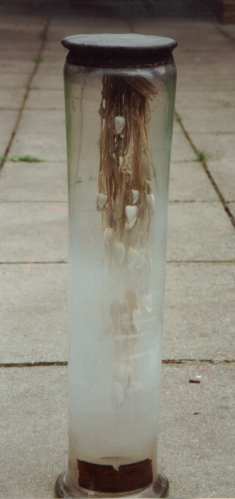 On the left Horniman Museum staff are trying out celloidin glue (pyroxylin) technique for mending alcohol-preserved specimens. On the right is a cluster of swan mussels in a period jar (collected and preserved c.1790), now dried out and the glass is clouded - prior to successful rehydration, preservation and cleaning. Below is a novel technqiue for removing a museum jar lid attached with irreversible sealing cement, using discarded scalpel blades.


For more details about what we can do for you, or for a quote, please contact:
enquiries@natural-history-conservation.com
We are members of the United Kingdom Institute for Conservation of Historic and Artistic Works