Natural-History-Conservation.com
Repairing a crucifix from Christ Church, North Shields
This cross, decorated in shaped and engraved mother of pearl, was unfortunately vandalised and some engraved pieces were stolen. The images below show some of the damage.





The image on the left below shows the area where pieces of mother of pearl were missing. On the right is the same base after restoration with a piece of golden-lip pearl oyster shell added and engraved in the same style.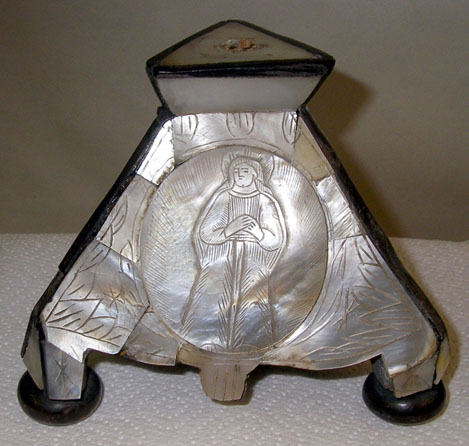 The images below show the cross after cleaning, conservation and repair,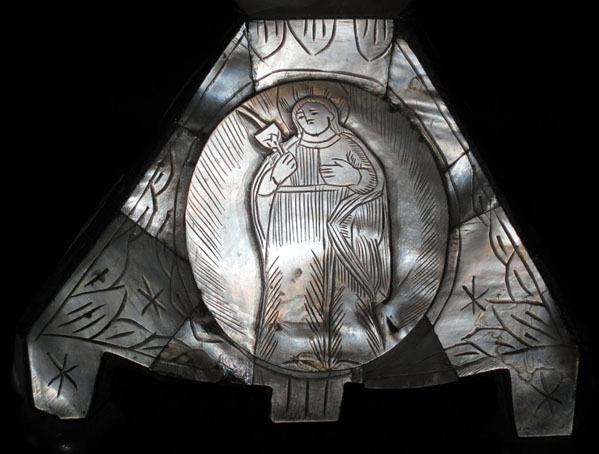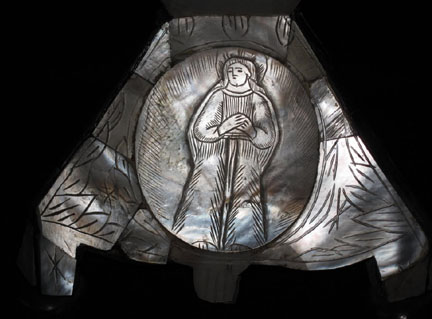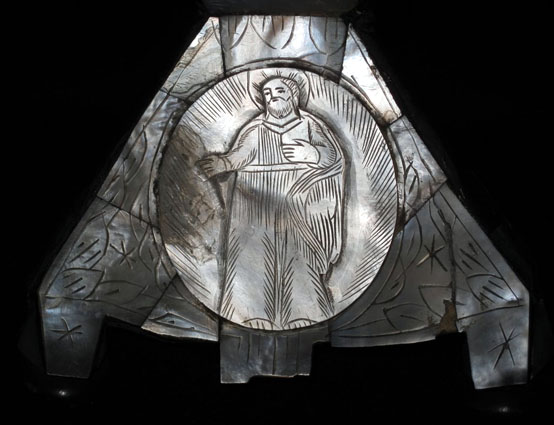 Photos by kind permission of the Rector and Churchwardens of Christ Church, North Shields.
For more details about what we can do for you, or for a quote, please contact:
enquiries@natural-history-conservation.com
We are members of the United Kingdom Institute for Conservation of Historic and Artistic Works