This large (144cm-long) tusk of a Steppe Mammoth was dredged from the North Sea off the coast of Lowestoft, Norfolk, in 1892. At some point it was bound tightly with cloth bandage to prevent the specimen from expanding and delaminating, which is a common problem with mammoth tusks in museum collections. The tusk is from the Forest Bed deposits just offshore from the Norfolk coastline which means it is in the region of 650,000 years old, from before the Ice Ages.

The specimen had been in storage, enclosed in its cloth bandages, for many decades and therefore has not been available for study or display. In 2016 this was remedied when funding was provided by Nottingham Trent University to have the specimen unwrapped, cleaned, conserved and mounted so that the tusk could be analysed and made available for display. It required careful handling as although it was very heavy it was also very fragile. The bespoke metal mount was made using blacksmithing and welding skills and is lined with inert Plastazote foam between the tusk and the steel. Once the mount was made and screwed securely to a thick sturdy MDF plinth, the tusk was carefully put in place. Only then could the bandages be slowly removed and the surfaces cleaned. As the cleaning progressed, the specimen was consolidated with Paraloid B72 in acetone, with thicker consolidant pipetted into the cracks and Paraloid B72 glue applied to breaks, to help hold the specimen together.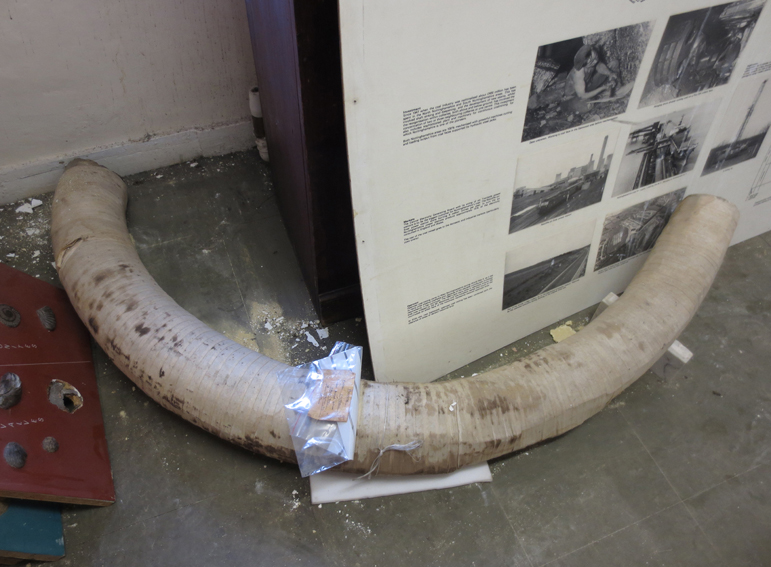 Above far left and left: the specimen before the project started. Right, far right and below: the specimen after conservation, including the conservator (Nigel Larkin) for scale.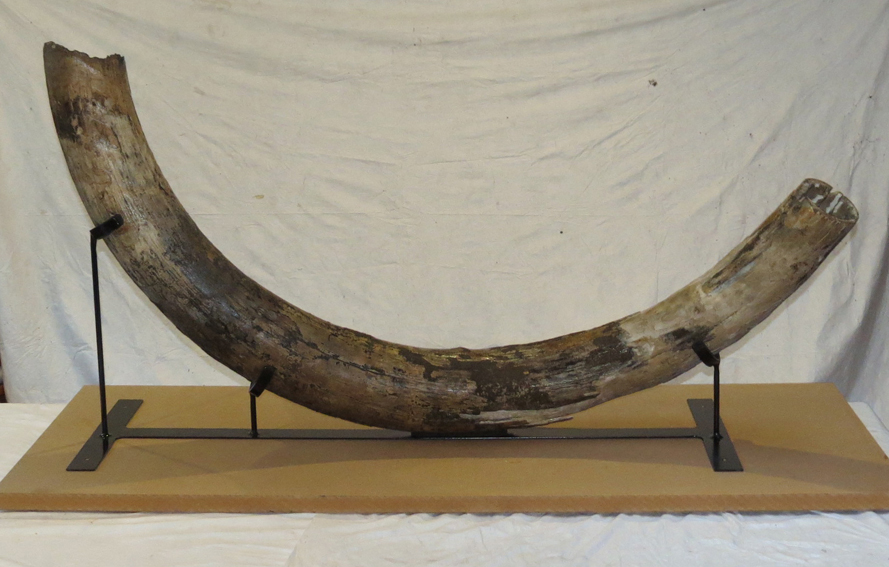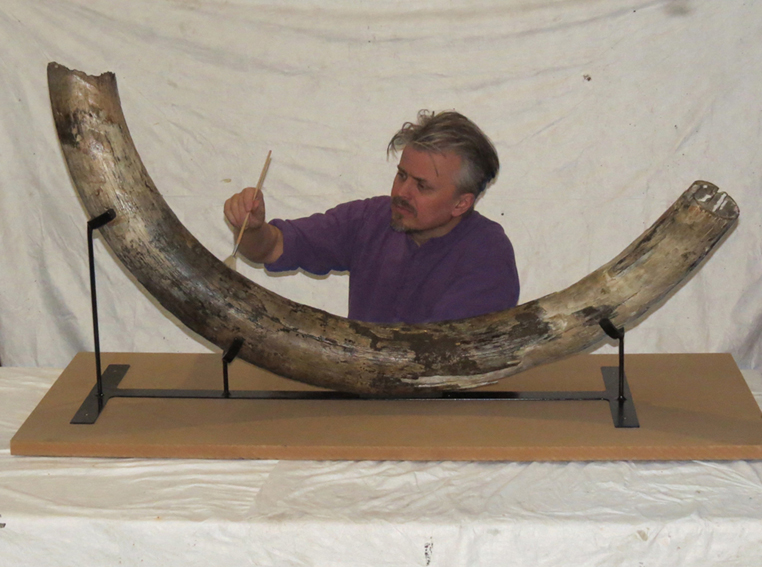 Once the project was completed, a wooden frame had to be built around the specimen to hold it firmly in place so that it would not move and suffer damage on its journey back to Nottingham (below).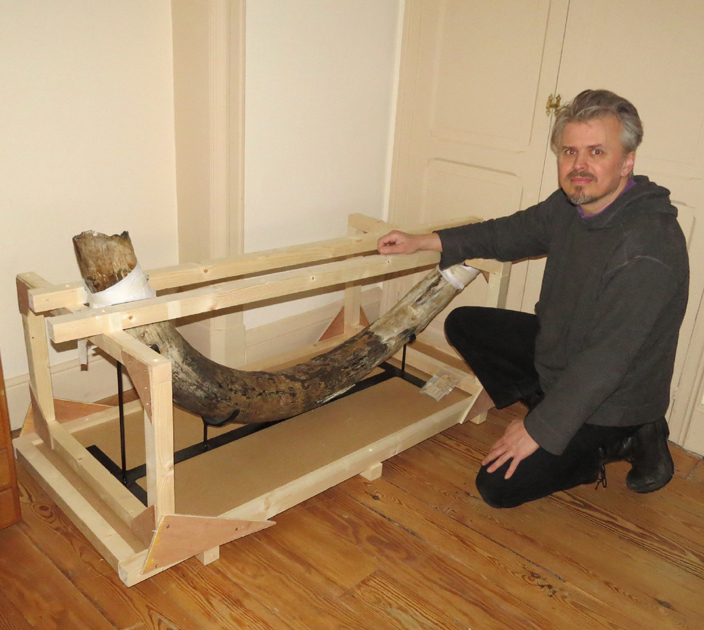 For more details about what we can do for you, or for a quote, please contact:
enquiries@natural-history-conservation.com
We are members of the United Kingdom Institute for Conservation of Historic and Artistic Works