Natural-History-Conservation.com
Natural science conservation, advisory work and surveys undertaken by Simon Moore in 2005 for the National Trust: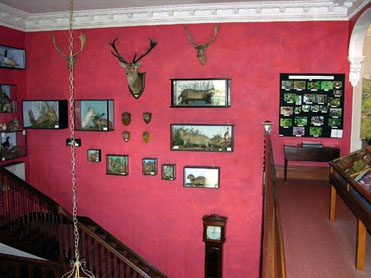 Natural History was as important a part of collecting in many grand houses as the acquisition of fine paintings or other art objects. Of these, some are scientifically arranged and have full data of where and when they were taken and by whom. Others are purely for display, adding a splash of spectacular natural colour. Surveying the many natural history collections in National Trust historic properties is quite an undertaking and will gradually be covered over the next 10 years. During this time some unusual material will come to light.

Now that conservation and curation-related matters are correctly prioritised and that house staff are apprised of deteriorative agents, pest and other related incidents are relatively scarce. However, with the best will in the world, wild birds can fall down chimneys and die, their corpses giving rise to an eventual pest outbreak. Now that COSHH has regulated and banned the use of nearly all insecticides, proper training and subsequent vigilance are paramount.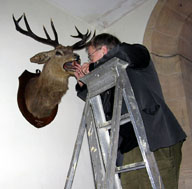 Survey work was undertaken in both the South West and North West in 2005, including Sizergh Castle in the Lake District.


Calke Abbey in Derbyshire contains the largest collection of natural history specimens in any National Trust property and requires at least one visit per year. This year some mineral samples were treated for pyrite decay and have since been conserved.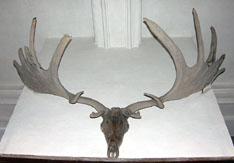 The skull of a Giant Irish Elk at Hardwick Hall was treated this year following an accident with some shutters in a high wind. The broken areas of antler were repaired and the whole will be consolidated in 2006.





The large Iliffe shell collection at Basildon Park continues to be identified and curated and is nearing completion following this year's visit.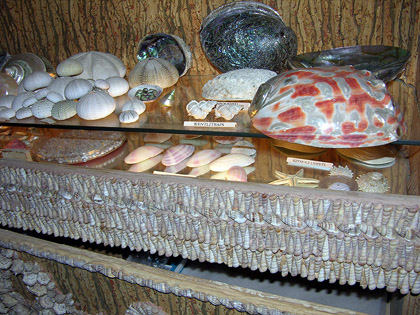 For more details about what we can do for you, or for a quote, please contact:
enquiries@natural-history-conservation.com
We are members of the United Kingdom Institute for Conservation of Historic and Artistic Works